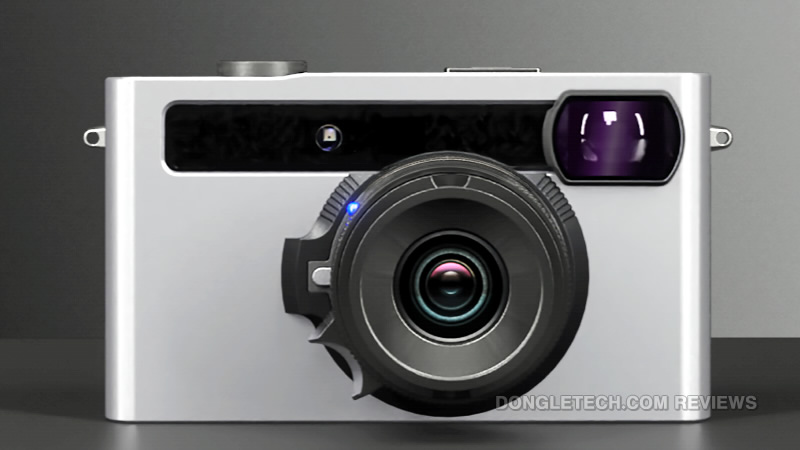 The Pixii Digital Rangefinder Camera is a unique and powerful camera that has been making waves in the photography world. With its third iteration, the camera features a 64-bit processor, which is a first for any camera on the market. This new technology promises big improvements, such as immediate exposure adjustment, faster storage speed, a bigger buffer, and cooler running, which should offer 25% more battery life than previously. Additionally, there is a new live composition function that allows you to set up your shot perfectly on your phone, and enough computational power to generate true monochrome RAW files using its color sensor – another first.
The camera is designed to put all the manual controls right at your fingertips. It presents the user with clear and concise information, making it easy to find the right balance of exposure and focus in the blink of an eye. The camera's rangefinder and your own eye work in concert to achieve this, allowing for intuitive and precise photography. It may feel daunting at first, but once you try it, there is no turning back.
The Pixii camera is equipped with a high-precision optical device that connects the lens and viewfinder. A small mechanical wheel precisely senses the advance of the lens optical group and translates the movement of the lens into a subtle displacement of the rangefinder image projected onto the viewfinder. This allows for precise distance measurement between a nearby object at 70cm up to the moon distance, close to infinity. The distance conversion ranges from less than 4mm at the back of the lens into a tiny millimeter change inside the rangefinder. The resolving power of your eye does the rest.
The principle of a rangefinder is simple; it helps you measure the distance between your camera sensor and your subject. By programming that distance on the lens graduated ruler, you define which part of your image will be in focus and which part will not. This may sound complicated, but it all happens at the speed of light as you align 2 images in the viewfinder.
In conclusion, the Pixii Digital Rangefinder Camera is a powerful and unique camera that offers a new level of precision and control to photographers. The camera's 64-bit processor and new live composition function make it stand out from the rest of the pack, and the high-precision optical device and rangefinder make it a must-have for any professional or amateur photographer. The camera may take some getting used to, but once you try it, you won't want to go back to your old camera. It's a powerful and intuitive camera that will help you learn and evolve your art.