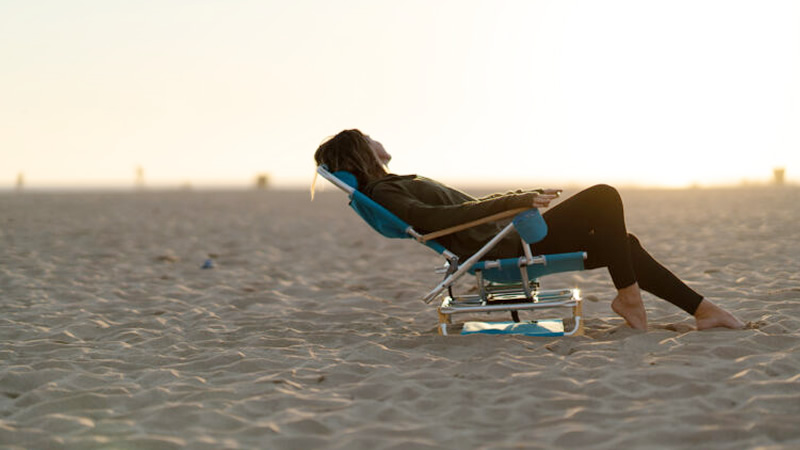 For those looking for a unique and multifunctional outdoor chair, the Orbit Beach Chair is an excellent choice. This innovative chair is perfect for beach goers, outdoor adventurers, and sports enthusiasts, as it can be easily transported to any location with the use of the padded backpack straps. The Orbit Beach Chair is designed to be foldable and portable, making it easy to take with you on all of your adventures. In this review, we will take a closer look at the features and performance of the Orbit Beach Chair to help you decide if it is the right chair for you.
One of the standout features of the Orbit Beach Chair is its ability to swivel 360 degrees in either direction. This allows you to easily rotate and position the chair to your desired angle, providing ultimate comfort and versatility. The chair also offers three different reclining positions, so you can find the perfect angle to relax and soak up the sun. In addition to its swiveling and reclining capabilities, the Orbit Beach Chair also has a large storage pouch and wooden armrests for added convenience and comfort. The chair also includes a cupholder, an adjustable neck pillow, and a compact design for easy transport.
Overall, the Orbit Beach Chair is a top-quality choice for outdoor recreational activities. Its unique design and multifunctional capabilities make it a versatile and comfortable choice for any occasion. Whether you are sunbathing, fishing, camping, stargazing, or enjoying a sporting event, the Orbit Beach Chair is a great choice. With its foldable and portable design, padded backpack straps, and adjustable features, the Orbit Beach Chair is sure to be a hit with outdoor enthusiasts of all kinds.