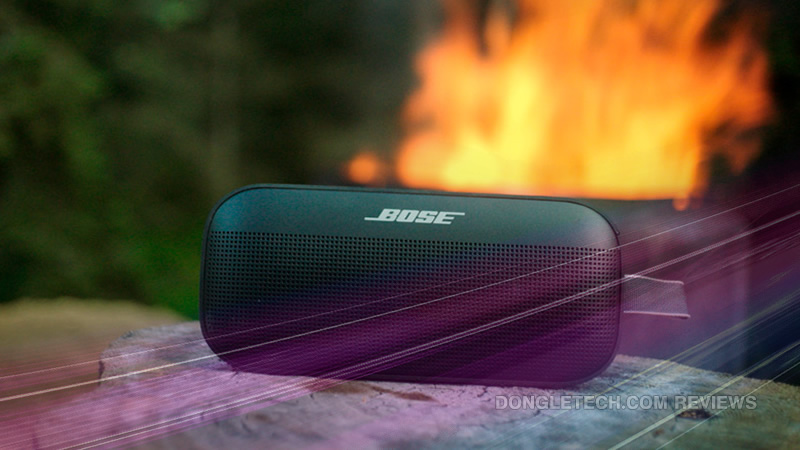 The Bose SoundLink Flex Bluetooth Portable Speaker is a state-of-the-art device that delivers deep, clear, and immersive audio. Its proprietary PositionIQ technology automatically detects the position of the speaker to ensure optimal sound quality, regardless of its orientation or environment.
One of the standout features of the SoundLink Flex is its waterproof design. It meets IP67 waterproof standards and is crafted and sealed with waterproof materials, making it ideal for outdoor adventures. The speaker is also built to resist water, dust, and debris, and it can withstand drops and rust. It's compact, easy to hold and store, and resistant to corrosion and UV light.
In addition to its impressive audio quality and rugged design, the SoundLink Flex is also convenient to use. It has a rechargeable battery that can last up to 12 hours per charge, and it comes with a USB-C cable for charging. The speaker also has a built-in microphone, so you can make and receive calls through it. And with Bluetooth connectivity, you can easily pair it with other Bluetooth-enabled devices like phones and additional Bose speakers within a range of 30 feet.
Another convenient feature of the SoundLink Flex is the Bose Connect app. This app automatically updates the speaker with the latest software and allows you to customize settings and unlock product features.
Overall, the Bose SoundLink Flex Bluetooth Portable Speaker is a top-of-the-line device that delivers excellent sound quality and durability. Its waterproof design and long battery life make it perfect for outdoor use, and its Bluetooth connectivity and built-in microphone add convenience. Whether you're at home or on the go, the SoundLink Flex is sure to enhance your listening experience.